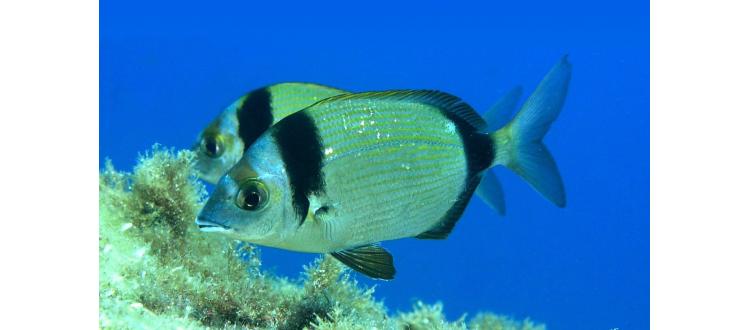 1° International Training Program – Monitoring and Analysis of Biodiversity in Marine Protected Areas
COURSE OUTLINE
The course curriculum is divided into three main topics presented over a five days period of multidisciplinary frontal and practical lessons and 2 scientific dives, giving altogether a broad approach to the theme of the course.
Topic 1 – Biodiversity monitoring
Topic 2 – Innovative biodiversity assessment tools
Topic 3 - Climate change
- The training program aims to:
• Acquisition of the methods for planning and carrying out an environmental analysis activity
• Use of the main census and monitoring techniques in Marine Protected Areas
• Analysis and recognition of the main macroscopic components of coastal natural systems
• Knowledge and use of the main tools for data analysis
• Data return techniques and their presentation Lessons and practical laboratories, as well as dive briefings, will be provided in English.
Application deadline: April 30th 2019
ORGANIZATION
The Couse is organized and coordinated by the Master degree in
Biodiversity and Environmental biology - Department STEBICEF
University of Palermo
STAFF
Marco ARCULEO - University of Palermo
Vincenzo ARIZZA - University of Palermo
Fabio BADALAMENTI CNR - IAS
Giorgio BAVESTRELLO - University of Genova
Renato CHEMELLO - University of Palermo
Alan DEIDUN - University of Malta
Maria Cristina GAMBI - Stazione Zoologica Anton Dohrn
Alexia MASSA GALLUCCI - Aquabiotech Ltd Malta
Marco MILAZZO - University of Palermo
Anna Maria MANNINO - University of Palermo
Mirella VAZZANA - University of Palermo
ELIGIBLE PARTICIPANTS:
The school is open to students, graduates, specialists, PhD and post-doc students in scientific disciplines and professionals engaged in study and management of the Sea environment.
A participation certificate will be issued.
will allow to obtain CFU in the context of university training activities.
REQUIREMENT
A diving license (first level), at least 10 certified dives (also recreational) a medical certificate
COST FOR THE ACTIVITIES: € 300.

THE COST INCLUDES
the logistics and equipment necessary for carrying out the activities.
NOT INCLUDED
• A / R trips to reach the place of development (Isola di Ustica) • Board and lodging for the entire duration of the course
• or personal diving equipment that can be rented on the island through special agreements.
• The instrumental equipment will be made available by the university.
• All registration formalities and rental requirements can be made online to guarantee an arrival on the island on the same day of the start of the course, thus reducing costs to the participants.
THE SECRETARIAT SERVICE WILL INCLUDE:
• Hotel reservation for participants.
• Equipment rentals
• Identification of the agreed structures list
• All the exits will be realized through nautical means and to the participants will be supplied diving tank and weights belt for the realization of the dive.
• Two scholarships will be available for the course which will cover the enrollment costs
Download locandina