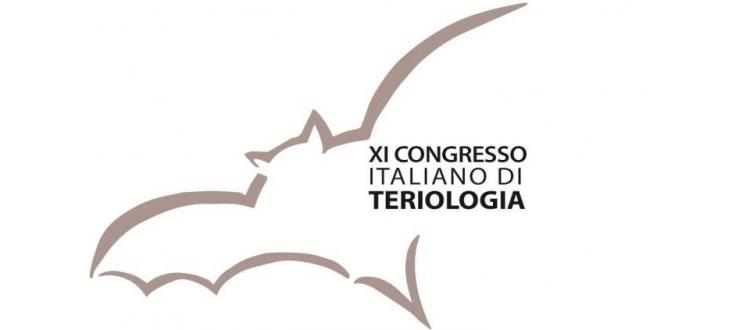 XI congresso italiano di Teriologia
Il congresso sarà visibile gratuitamente in diretta streaming, è un'ottima opportunità per gli studenti oltre che per i docenti e gli interessati.
il link per la diretta è "https://www.unifi.it/mod-MDVideo.html" ed è raggiungibile anche dalla home page dell'ateneo della Università di Firenze cliccando ai piedi della stessa nel pannello "Accesso rapido" alla voce "Video".
Programma
Mercoledì 20 Giugno
8:30 Apertura registrazioni
Magnifico Rettore dell'Università degli Studi di Firenze, Prof. Luigi Dei Direttore del Dipartimento di Biologia, Prof. David Caramelli
Presidente del Sistema Museale di Ateneo, Prof. Marco Benvenuti
9:30-10:30 Relazione introduttiva
Xavier Lambin
(University of Aberdeen, UK)
"
Restoring the water vole, a rat yet a British cultural icon, decimated by the invasive American mink using a multi-disciplinary approach"
10:30-13:00 SESSIONE 1
SISTEMATICA, TASSONOMIA E FILOGENESI DEI MAMMIFERI: NUOVI APPROCCI E STATO DELLE CONOSCENZE
Coordinatori: Riccardo Castiglia, Francesco Maria Angelici, Paolo Colangelo, Giovanni Amori
10:30-11:00
Relazione a invito
Anna Bannikova
(Lomonosov Moscow State University, Russia) "Molecular evolution of Eulipotyphla: unresolved problems of phylogenetic reconstruction"
11:00-11:15 Angelici F.M.
,
Ciucani M.M.
,
Angelini S.
,
Annesi F.
,
Caniglia R.
,
Casti
glia R.
,
Fabbri E.
,
Ravegnini G.
,
Rossi L.
,
Siracusa A.M.
,
Cilli E.
"Mitochondrial DNA analysis of the recently extinct gray wolf (Canis lupus) from Sicily"
11:15-11:45 Coffee break
11:45-12:00 Mori E.
,
Mencheti
M.
,
Nerva L.
,
Zozzoli R.
,
Capizzi D.
,
Monaco A.
,
Milanesi P.
"The importance of taxonomic level in biological invasions: the case of invasive chipmunks at global scale"
12:15-12:30 Atili L.
,
Solano E.
,
Cas
ti
glia R.
"A complete view of chromosomal and mtDNA relationships among areas of chromosomal polymorphism in the house mouse,
Mus domesticus
"
12:30-12:45 Caniglia R.
,
Mati
ucci F.
,
Velli E.
,
Galaverni M.
,
Canu A.
,
Scandura M.
,
Fabbri E.
"How much hybrid should a hybrid be? Empirical evaluation of proportions of membership to define reliable assignment thresholds"
12:45-13:00 Colangelo P.
,
Ciucci P.
,
Guidarelli G.
,
Roccotelli E.
,
Loy A.
"Increasing fluctuating asymmetry in the isolated and highly endangered Marsican brown bear (
Ursus arctos marsicanus
)"
13:00-14:30 Lunch
14:30-18:00 SESSIONE 2 INTERAZIONI ECOLOGICHE NEI MAMMIFERI: POPOLAZIONI, SPECIE, COMUNITÀ
Coordinatori: Luc Armand Wauters, Emiliano Mori, Carlo Citierio
14:30-15:00
Relazione a invito
John Koprowski
(University of Arizona, USA) "The loss and gain of small mammal ecosystem engineers: cause and consequence"
15:00-15:15 Grillini M.
,
Kjellander P.
,
Christensson M.
,
Grasso A.
,
Scaravelli D.
"Environment vs climate in the relationship tick and mammalian hosts in Swedish forest"
15:15-15:30 Mazzamuto M.V.
,
Santi
cchia F.
,
Mar
ti
noli A.
,
Wauters L.A.
"The role of personality in interspecific competition: first insight on tree squirrels"
15:30-15:45 Michelu