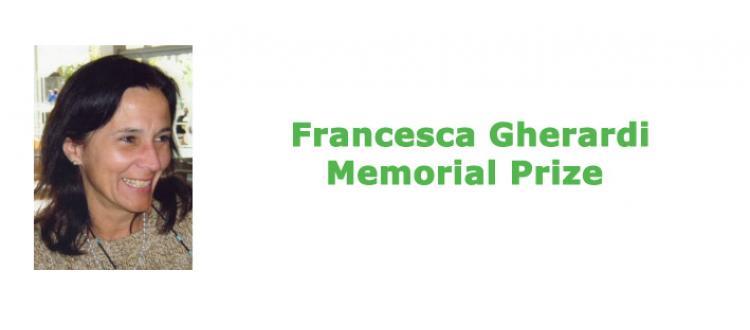 Francesca Gherardi Memorial Prize 2018
The Francesca Gherardi Memorial Prize of 5,000 Euro is awarded annually by the Department of Biology, University of Florence, Italy, to a young researcher who demonstrates outstanding ability in the fields of Crustacean Behaviour and/or Invasion Biology. The prize money is donated by the Gherardi family in memory of their beloved relative.
Applications for the 2018 prize for research in Crustacean Behaviour are open to researchers under the age of 40, of all nationalities, lacking permanent positions.
The deadline for submissions is 30 November 2017.
Application Guidelines
The application [in English] should include a CV, three articles published in peer-reviewed journals, a letter attesting that the applicant holds no permanent research or teaching position, and a copy of his/her identity card
Submissions in electronic format only are to be sent to Prof. Felicita Scapini, felicita.scapini@unifi.it
The winner gives a lecture on the subject of his/her research and receives the award at the annual memorial honouring Francesca Gherardi at the Department of Biology, University of Florence, in May 2018.
The award committee comprises the professors of zoology of the Department of Biology of University of Florence.
More information
here