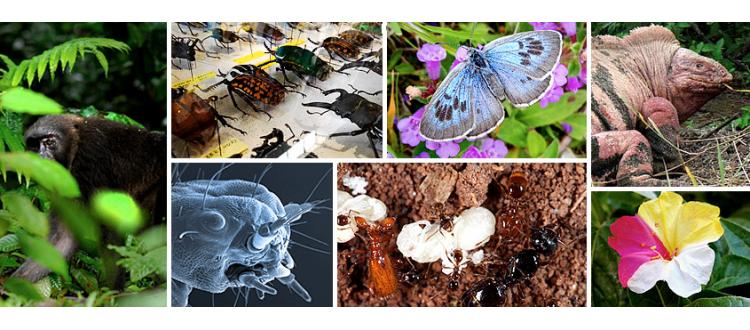 Third Announcement: EVOLUZIONE 2017 - 7 Congresso della Società Italiana di Biologia Evoluzionistica
THIRD ANNONCEMENT, May 12nd 2017
DEADLINE
We noticed that registration and submission rates abruptly increased in these last few days, when getting
close to the deadline. In order to le those of you who might still need a few more days to complete their
registration and submission, we extended the
deadline for Abstracts' submission and early-bird registration
to
June 1st 2017
. Once again, please check important dates at
link
.
ABSTRACT SUBMISSION
We kindly request that all submitters upload their Abstracts on the SIBE 2017 Easychair
Website
. In fact, not all of you did it. Please do it.
LANGUAGE
We remind you that English is the
preferred language
for both oral communications and posters. We strongly recommend to present your work in English. However, we will also accept oral communications and posters in Italian.
PROGRAMME
In a just few days we will upload a
tentative programme
, which will be defined once Abstracts' submission is complete.
AWARDS
Candidates for awards MUST declare their intention to participate to selection and indicate what prize they are applying for. Please revise rules and procedures downloadable from Congress' website.
SUPPORT TO RECENT GRADUATES
We remind you that the Organising Committee will provide 5 (five) free registrations for recent graduates of master's degree, upon selection. Applicants will be selected based on their master's theses, which must be explicitly focused on evolutionary biology. Theses must be submitted by
July 15th 2017
as pdf file to the following address: info@sibe2017.uniroma2.it. We remind you that not-selected applicants who have submitted their theses will anyway be granted with the "student early-bird" registration fee.
SIBE CRASH COURSE IN PHYLOGENETICS
The Italian Society for Evolutionary Biology (SIBE-ISEB) is offering a crash course in Molecular Phylogenetics to be held in Rome August 28th 2017 (
http://sibe2017.uniroma2.it/sibe-crash-course-in-phylogenetics/
).
There are still few slots available for those of you that are interested in taking advantage of this opportunity.
We look forward to seeing you in Rome this coming August.
The Organising Committee
Congress Secretary:
M.T.B.
– Management of Tourism and Biodiversity info@sibe2017.uniroma2.it